Here are the slides from my presentation "The WordPress plugins that your hosting provider fears" at WordCamp Nordic on Friday, March 8th 2019. It's a compilation of some of the most server resource demanding plugins, with better alternatives, and tips on how to manage and debug WordPress plugins.
Click the image below to download the presentation as a PDF (~380 kB):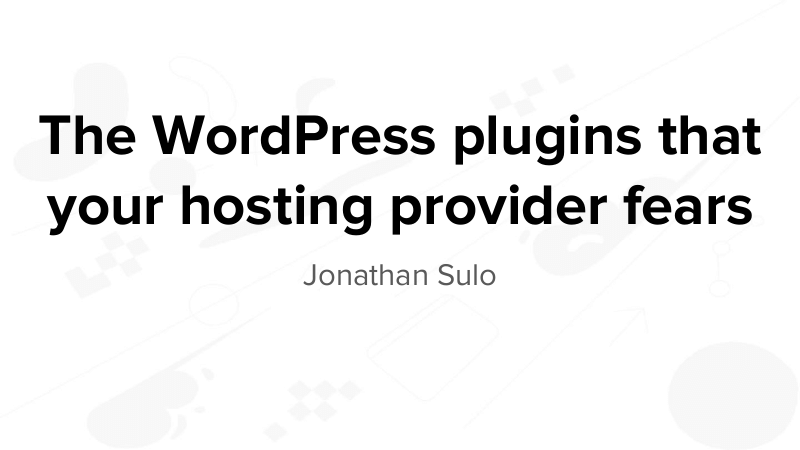 Update: I found my talk from the live-stream at WordCamp Nordic. You can view it here:
Thank you to all who came and listened, I only wish I had more time for my presentation. Feel free to contact me if you have any questions.